Let's be real.

You're an expert at what you do. Your clients get incredible results & every single time you catch up with a client you're not surprised by the leaps & bounds they are making.
You can feel the impact you have with them & you know you're only just getting started. You really want to help people and you know you are destined for more... but you don't quite understand the marketing and sales side of business.
You want to start focusing more on what you enjoy doing in business and less on worrying about where your next client is coming from.
& you know what? I see it all the time.
Incredibly talented entrepreneurs losing their voice and belief they can sell their offers organically to their highest end audience.
Well, we're here to tell you that YOU ARE here to make waves!
All you need is the marketing & mindset elevation to get there.
& that's where Mind Body Business comes in...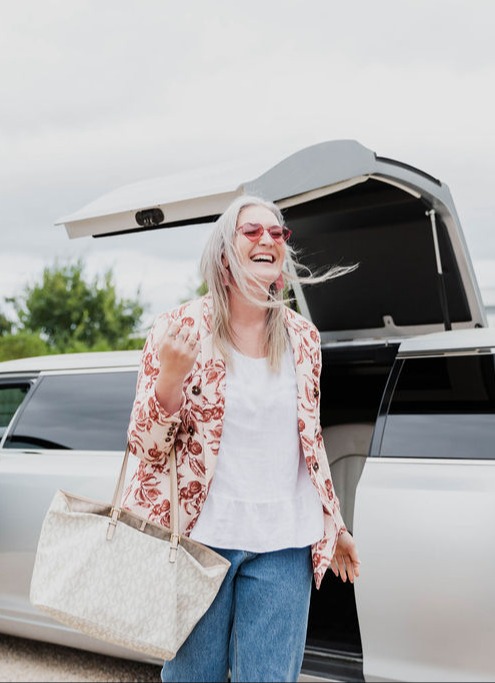 Sound like what you desire?
Introducing Mind Body Business

An action plan designed specifically for female entrepreneurs so that you can use your unique voice to attract a steady stream of clients, authentically sell yourself & become the go-to person in your niche.
This is part mentorship, part guidance, part strategic support in the form of a program designed to build your brand and start calling in a dream clients.
With years of project management, marketing and branding experience to her name, Kate will be looking over your branding collateral personally to give you the tried and true blueprint needed to build awareness, loyalty & trust online. 
Getting you to your BIGGEST income months and engagement EVER, with minimum bumps and hiccups along the way – because there will be some, and that's why you're not only getting the proven, tried and tested online strategies that the highest achieving coaches are using, but you'll also be getting the dedicated mindset support that's needed to hold you in your most rapid expansion.

How can you be confident that I am the coach for you? Don't take my word for it…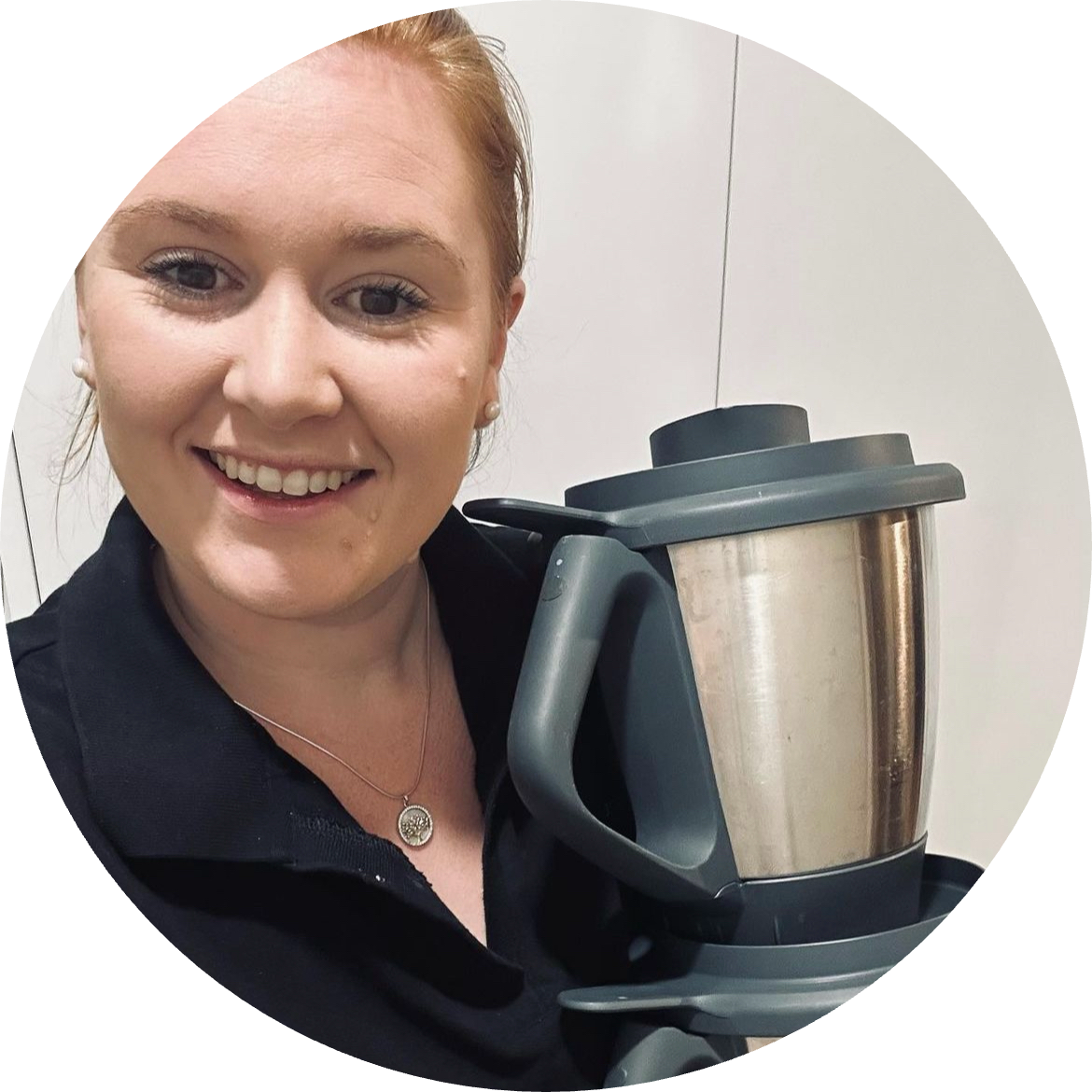 Stacey Walker
You might know her as @stir_with_stace on Instagram. Stace is a Thermomix consultant & in June invested in our coaching container Mind Body Business.
"I signed up to the Mind Body Business program 2 weeks ago. In that short time I've seen my sales increase 4x on my previous months!
Since joining the Mind Body Business family my motivation and drive for my business has skyrocketed thanks to my amazing cheerleaders I didn't know I needed.
I've been able to stay on track, stay focused and portray my marketing message effectively thanks to Kate's marketing expertise and Felicity's incredible copywriting skills.
Investing in myself and my business was a big step for me but I'm so glad I did it! I can't wait to see what the future holds for me over my next 12 months in business."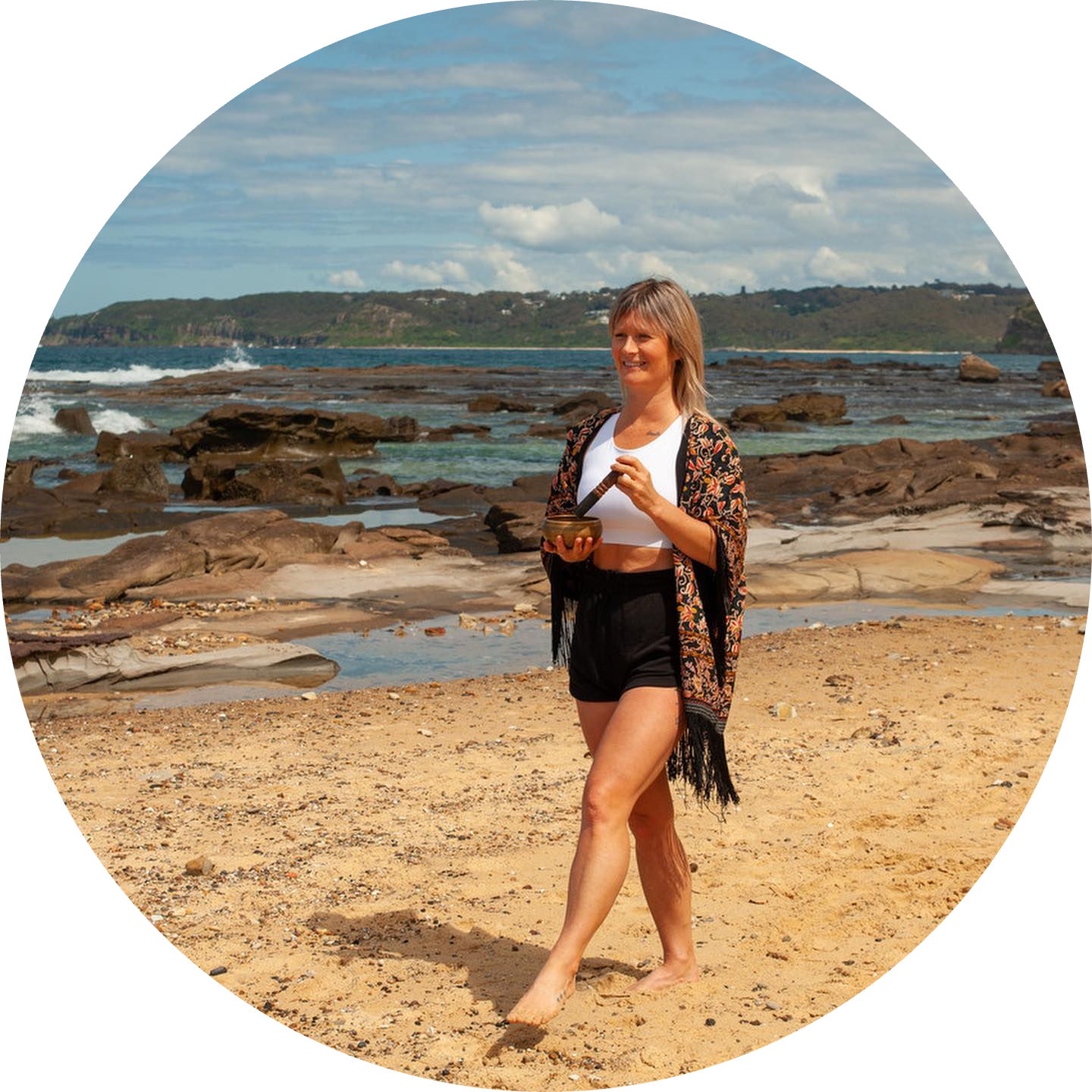 Mel Keerie

You might know her as the owner of Sala Newcastle or @sala.newcastle on Instagram. Mel is a Yoga and Meditation Teacher & at the end of last year invested in our coaching container Mind Body Business.
"I was putting in the time with no consistent results after working with two different business coaches over the last year.
Since working with Kate I have been able to efficiently fast track my business successful through social media. And I now enjoy using this platform, finally!
I've become super clear with who my niche is and learnt how to communicate with my clients & followers online. This was a game changer for me. THANK YOU!!!"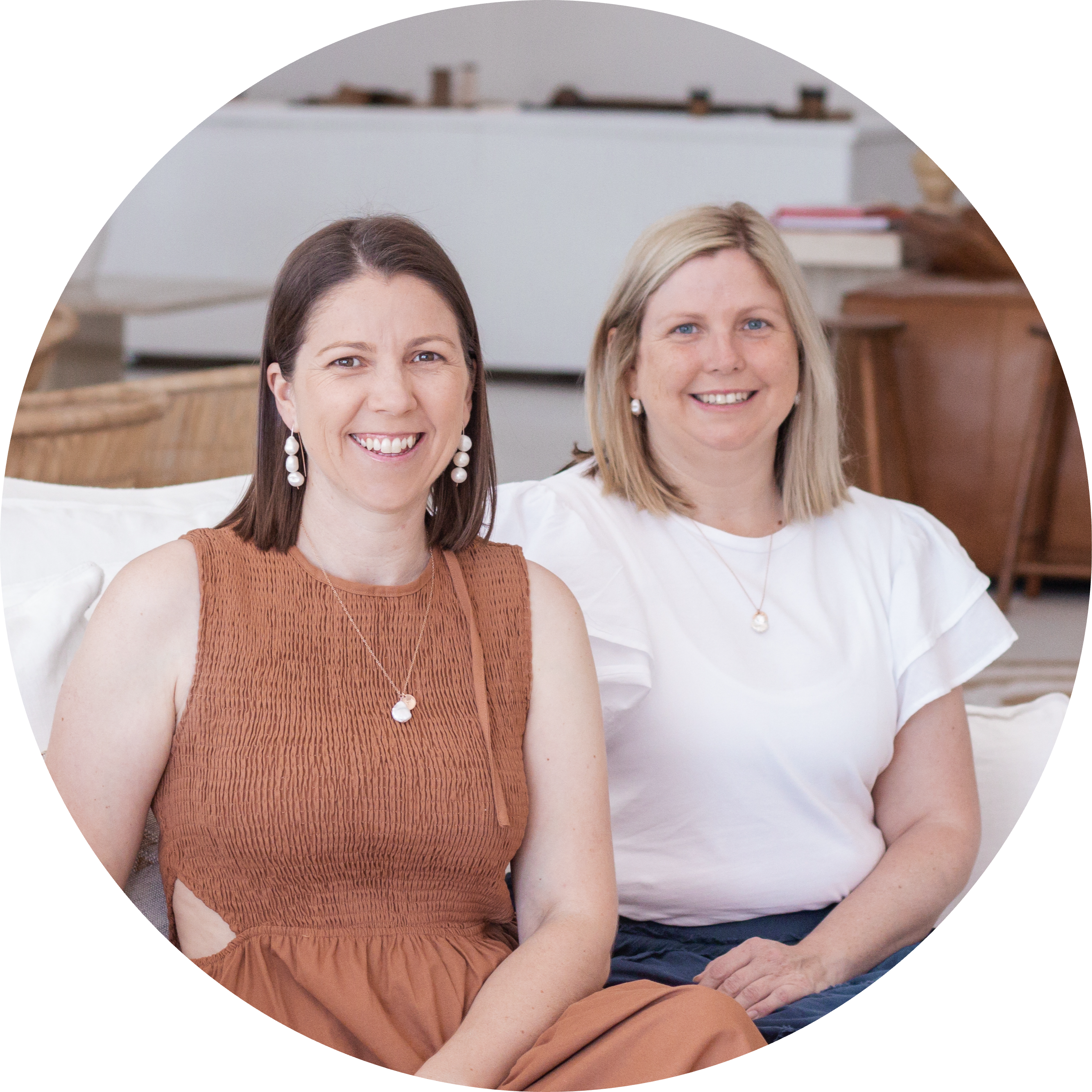 Alana & Ange
You might know them as @holisticsistersmb on Instagram. Ange is a Holistic Counsellor and Alana is a Meditation Teacher.
It's their mission to help mums prioritise themselves, release the guilt, find peace and happiness so they can thrive in motherhood. They signed up to Mind Body Business early this year.
"We only had our idea for a business when we first started with Kate and with her support and guidance we were able to step out of our comfort zone and turn our idea into reality.
We have grown our instagram community and are almost ready to launch our first product and this wouldn't have happened without Kate's program."

Here's exactly how we're going to get there:

1. Offer Expansion: We're going to take a look at your entire offer and product suite so we can make the necessary shifts, tweaks, energetic upgrades and alignments to everything your business puts out there, so that you finally have a business structure that supports you, your growth and the leadership of your business. This is where you'll find a whole new way of working, as you step into a business that finally feels right for you while truly changing the lives of your clients.
2. Brand Positioning + Premium Content: We're going to look at how to actually market your expansive offers in a way that calls out the highest-level, premium people in your audience who are hungry, keen and ready to commit and say YES to you, without hesitation. Not only do we give you the know how of this, you'll learn the most ETHICAL marketing practices out there, so you can be rest assured your clients will be a hell YES without the fear. This is the kind of branding, marketing and positioning that changes. the. world.
3. Wealth Mindset & Self Leadership: Most people think they want to be / are ready to be wealthy, until they actually start to be. I'm going to give you the next-level energetic and mindset UPGRADES your entire nervous system desires to continue to hold higher and higher levels of wealth. We're going to make sure that you never get held back by this again & start to see money, business & sales is a completely new way.

This is our proven 3-part process to take your business to the level it needs to go.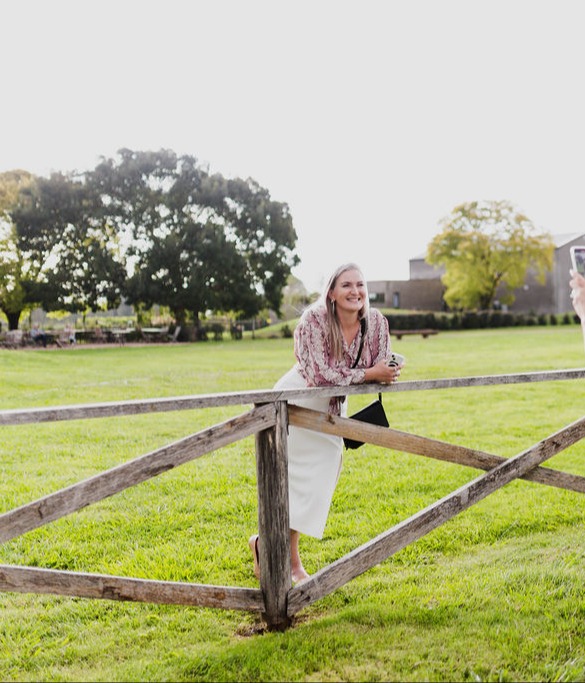 And, here's how we'll spend that time together: 

The modules in Mind Body Business are self-paced, meaning you can work through them at your own speed. As you have life-time access you can re-visit the modules and activities at any time.
12 months of 1:1 zoom calls. Build an unshakeable self-trust in your decisions about your branding and positioning with absolute clarity about what's going on in your industry and the direction you are headed.
A lifetime of group zoom calls each week. Submit any questions you have regarding the content or activities and how it applies to your business prior to the zoom calls for one on one assistance.
Unlimited Facebook Group to support and CELEBRATE YOU like never before in between our calls as you expand and uplevel in every possible way. You'll feel the safest you've ever felt when it comes to saying YES to your desires.

Why should you join Mind Body Business versus any other program?
Other Programs:

Can feel very impersonal and on-demand, personalised support is almost non-existent.
Overwhelm you with shiny content and "filler" that has zero bearing on YOUR overarching goals and objectives.
Give you generic advice with a new name and wrapping it in a bow
They merely manage your problems and give you band-aid solutions - rarely giving you any decisive advice or direction.
Only provide support for the length of the program, not a lifetime!
Lack a TRUE, connected & SAFE space & community (this piece alone is enough to change your life).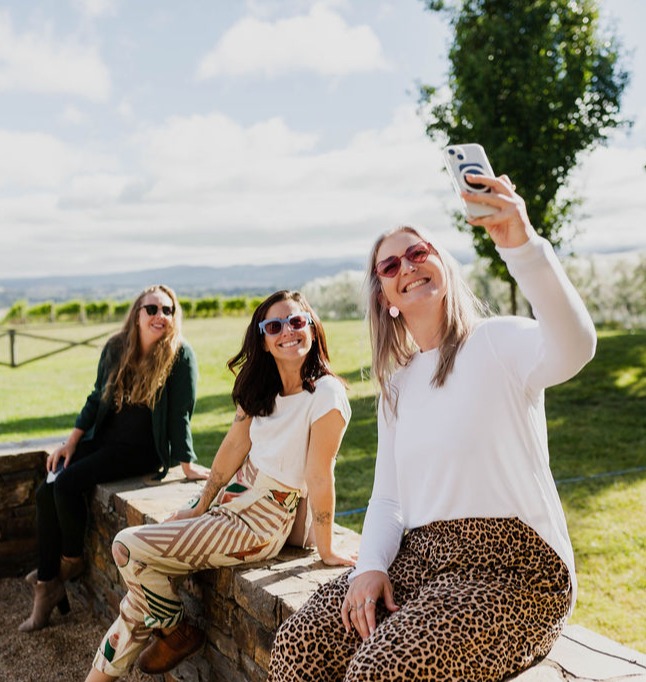 Mind Body Business
I will personally be looking over your branding and messaging and making the necessary tweaks for elevating your brand, your messaging, your presence, your business.
Less about drowning you in content and more about providing high-level hands-on support in the places that really matter to get YOU to where you want to be.
My brain in your pocket for on-demand guidance and advice on absolutely anything as and when it comes up.
You'll be held, seen and supported in the energy of a unique community of high-achieving, logic-defying, like-minded entrepreneurs also making strides in their industry.
Apart from hands-on guidance from a mentor who has "been there, done that" with a proven track record of helping others achieve what you want to achieve, you'll also get…
Conversion strategies that get you on top of peoples' minds, ready & waiting to say yes every time you post something
Play-by-play instructions to best package and price your expertise, create compelling content and ooze confidence every time you sell online.
Everything you need to know to succeed while avoiding the common pitfalls that stifle growth in most brands.
Step-by-step guidance to quickly identify... and then solve... your biggest challenges. Receive better ways to manage your time and responsibilities.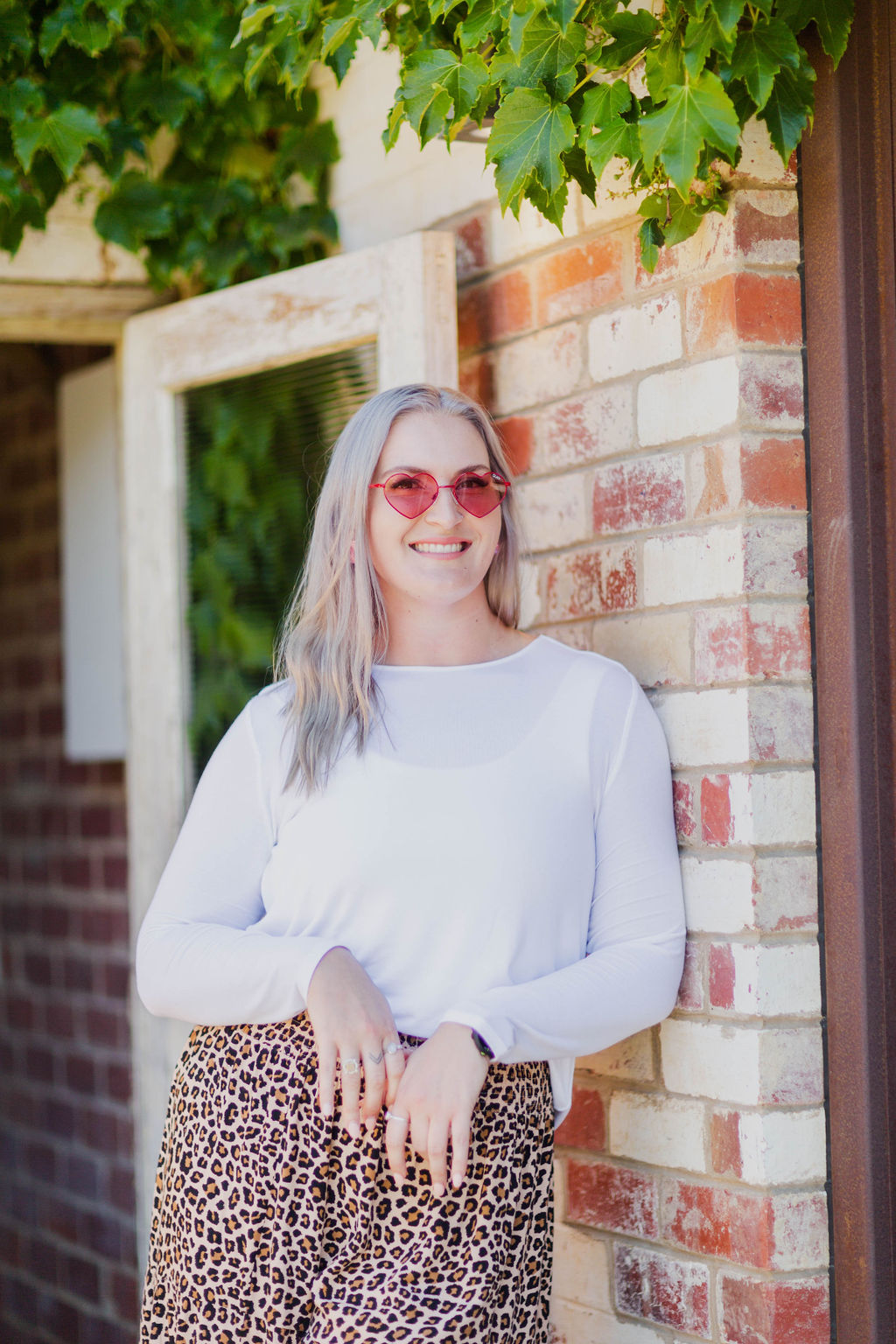 The kind of topics we will be covering in Mind Body Business:

How to create an elevated brand, pricing & messaging - to speak to the hearts of your audience.
How to claim expertise in your industry.
An understanding of how to create a HOT audience that's on their toes, ready to buy whatever it is you're selling (waking up to dms like, "I'm in, how do I pay" when you've barely launched your newest offering).
Understandings of time-tested systems and the expert know-how to navigate through your journey of scaling, expanding, or even diversifying your business.
How to have consistent leads & sales.
An unshakeable self-trust in your decisions about your branding and positioning with absolute clarity about what's going on in your industry and the direction you are headed.
And that's not all…
Your success will begin to seep through into every other area of your life. 
Things will finally begin to work out and align for you.

Let's lay it down
Is this for you?
This is a big investment, yes, but big investments come with BIG energy shifts. The reason why we've grown so much is because I've always invested before I was ready. I leap. I take the dive. I do the work. I jump in.
Why? Because with service-based business owners like us, WE are the product. And to get ahead in this crazy business, it's safest to learn from someone who already knows the road ahead and is consistently backing themselves and investing big, too. 
Will this work?
We have years of project management, branding, and marketing experience - and our clients get results. It's really that simple.
If you come into the program with an open frame of mind, looking for how it WILL work, instead of how it WON'T - you will always get what you want.
Are you ready to snort-laugh your way into the hearts of your clients? 
Are you ready to go from a coach to THE COACHES in your industry?
It's been a long time coming (you know it) and now the opportunity is staring you DEAD in your eyes…
Will you take it?
We know you will, that's why you're all the way down here reading this..
We already like you.
We can't wait to be the one to walk alongside you as we do this thing together.
I invested before and it didn't pay off...
There are a lot of programs out there that underdeliver because they fail to address the mindset obstacles that keep weighing you down.
Mind Body Business will never get so big that we can't personally support you through the challenges and blocks and continue to clear the path for your biggest income months ever.
Kate, being a yoga teacher and a coach, understands how to work with trauma and mindset issues. That's why ALL our programs have mindset support.
We guide you to overcome your mindset issues rather than just telling you to "take action" about it. The people playing at the highest levels of this industry know that building this kind of business is a delicate balance between energy and strategy.
In all of our programs, we got you for both.
Are we the right fit?
If you're looking for someone that will be your friend and kick your butt when you need it - We are your gals.
We are woman who refuse to stop growing while mentoring others to do the same for themselves.


As much as I want to make sure this is the right fit for you and your business, I want to make sure it's the right fit for me too. Click the link below to apply for a Discovery Call today.

Check your inbox to confirm your subscription